Products & Solutions
Uniquely positioned in a space consisting of Smart Home, Smart Estate, and Smart Community, hiLife offers an entirely new Smart Life experience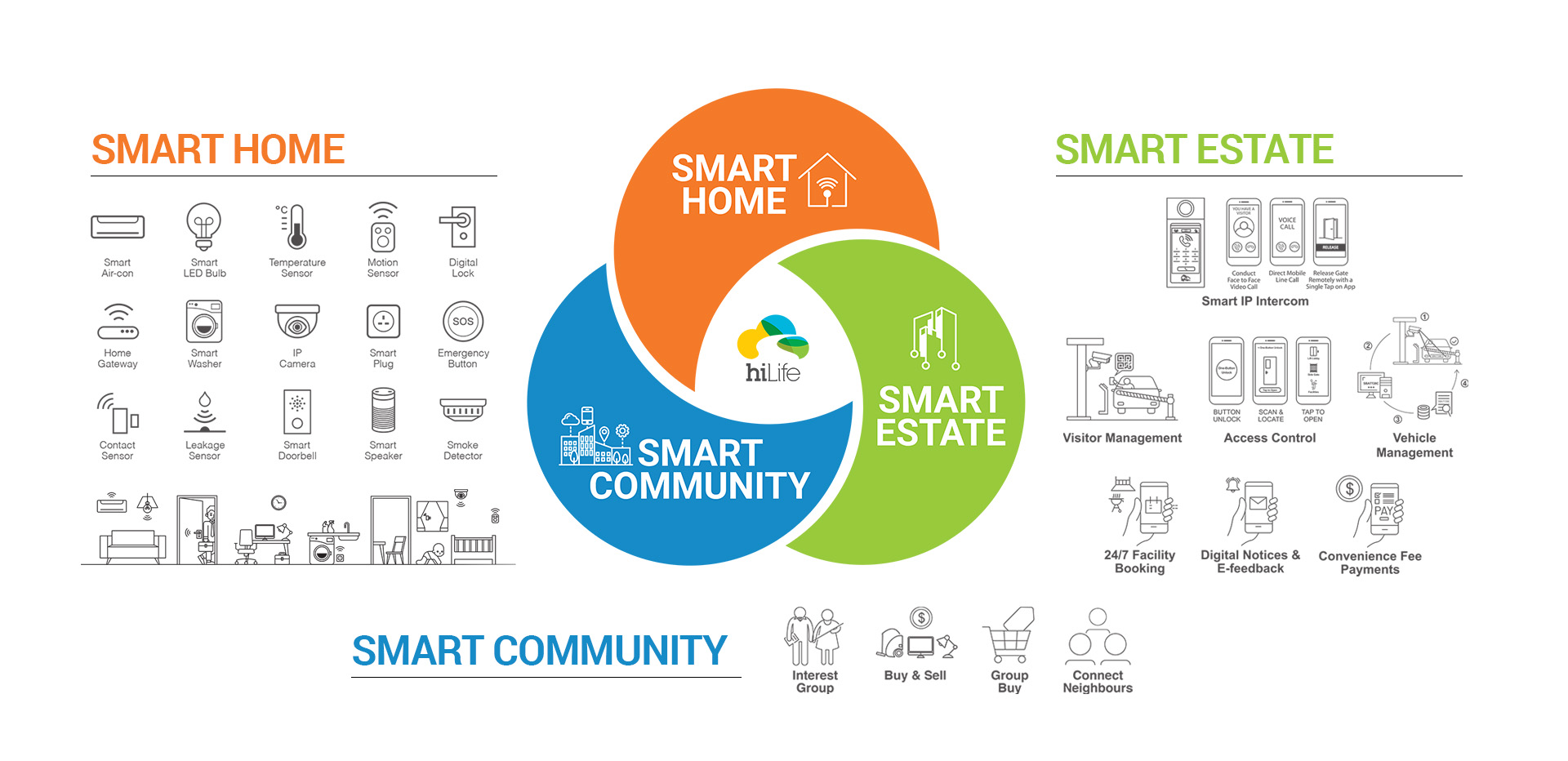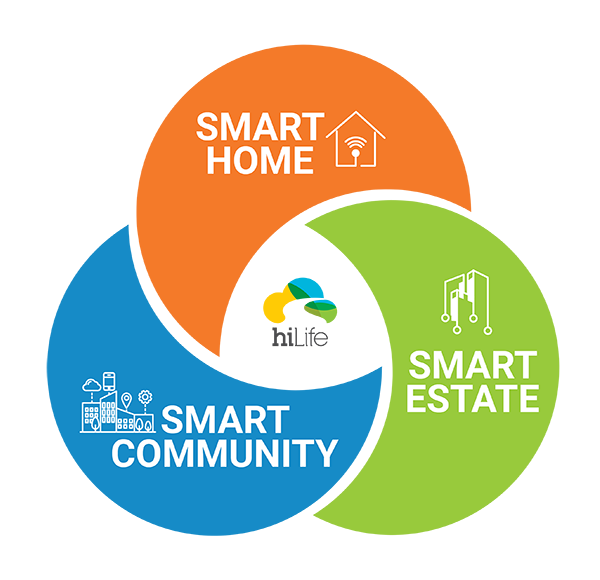 Smart Home

hiLife understands what is important and meaningful for a Smart Home. Lifestyle, Entertainment, Energy Management, Security and Surveillance, AI Learning are all accessible at your fingertips.

Go to smart home

Smart Estate

hiLife believes that residents and property managers are keen to achieve seamless and paperless property management. hiLife strives to serve the estate by digitalizing facility booking, announcements, maintenance fee payment, visitor management, access control and intercom, license plate recognition and eAGM, etc.

Go to smart estate

Smart Community

More than a technology firm, hiLife appreciates the well-being of neighbourhoods and promotes the modern way of "Kampong Spirit". On the hiLife community platform, residents can organize interest group activities, buy and sell, group buy, and create a more friendly social community.

Go to smart community
Benefits of the hiLife Solution

Why hiLife?
Industry Knowledge

hiLife has a deep understanding of both the real estate and IOT industries. We constantly receive positive feedback from our clients - from property developers to management agencies - as well as end users.

Open Platform

hiLife supports a variety of Smart Home communication protocols. What does this mean? It means we work with leading Smart Home brands and do not impose limitations on your choice.

Relentless Support

hiLife cares about you and your users. We have a dedicated and well-trained team to offer support along the customer journey, for both technical and non-technical enquiries.
For Real Estate Developers

Conceptualize Smart Living

Smart Home Design

Proposal for Estate Management

Technology Integration

Show flat setup and marketing materials

Mixed-Development hybrid solutions

Personalization and White-Label

For Management Agencies

Paperless Property Management

Contactless Workflow

Card-less Access

App-based Intercom

Security and Surveillance

Visitor Management

Vehicle Management LPR (NEW)